Text Dating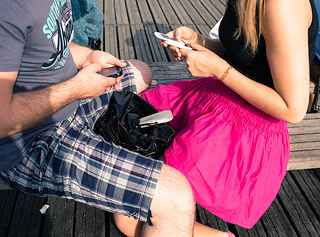 The new virtual reality for dating is going mobile. Text messaging technology is changing the dating landscape for couples and singles alike. Thanks to the newest text messaging technology, mobile phones are becoming the medium of choice for sending love letters. For many technology savvy singles, text-based introduction services are becoming the matchmaking service of choice for the new millennium.
Many couples are spicing up their relationships by sending "just between us lovebirds" text messages to each other at all hours of the day and night. Text messaging technology has made it easy and entertaining for couples to share both sweet and spicy messages in a context where they can't be overheard by co-workers, friends, or family members.
Text messaging is becoming so common that it doesn't seem unusual for one of your co-workers to receive a text message during a staff meeting. The text message could be from a client, a co-worker, or a naughty little suggestion from his or her significant other. If your co-worker has a good poker face, you'll never know if the message was about a request for a work proposal or an indecent proposal!
For those who are searching for someone with whom to share sweet nothing text messages, text-based dating services are becoming increasingly popular. Anyone with a text-enabled mobile phone can sign up, for a fee, to check out profiles of other like-minded singles. Subscribers can text each other, and build the modern day equivalent of a pen pal relationship via text messaging technology.
These text introduction services are like online dating, on the go. Just like online dating, you have to be careful when meeting new people via any type of technology-based introduction service. Even though exchanging text messages with a stranger can be fun and exciting, it's important to exercise every precaution. You don't really know who the other party is, so use common sense when making decisions about meeting your text buddies in person.
Who knows where technology will take us next?
You may also like
Texting Slang
Text language of the Internet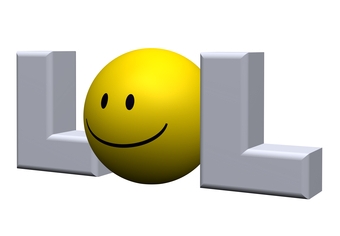 Internet shorthand is a way for users to keep their messages brief and simple. It saves time and effort while communicating in a casual environment... Read more
Comments 80
Remember, comments are public. If you want to send us a private message, please use contact form.
You should:
Be polite. It never hurts to be nice, and you'll be much more likely to get a useful response when you're civil.
Be genuine. You can use your real name or a comfortable pseudonym--just act like yourself. Don't hate or imitate.
Have fun. Put on your comfy pants, and make yourself at home.
Think, then speak. We like people who are curious, eager, and creative. Have a comment? Got a question? Post it. Someone else is wondering the very same thing.
You should not:
Use inappropriate language or provide links/trackbacks.
Defame an individual or group, or violate any trademarks or copyrighted material.
Upload or link to viruses or other malicious code.
Encourage or advocate illegal activity or propose illegal activity.
Violate the privacy of others.
Promote commercial services or products.
Comments without an explanation like "doesn't work" will be deleted.