Free text
OpenTextingOnline invites you to send free text messages online. That's right, you can text from your computer to mobile phones using our app. Unlike other free SMS services we offer true reliability and international reach! No registration, no hassles. The only thing you need is an internet connection. Love free texting? Enjoy the web app that works!
How to send texts online
Go to opentextingonline.com.
Choose a destination country.
Enter the phone number.
If you wish to receive replies to your text message by email, please enter your email address.
Type your text message.
Send a text or MMS or both.
Wait for reply.
Rinse and repeat.
Tips
If you sent MMS (attached image, video, audio) and your message did not reach the destination, try to send plain text message instead.
Save / load conversation feature does not work properly in "incognito" or "private" browser mode.
For all who are testing the app, don't use words "test" or "testing" - some mobile providers can reject it. Text something meaningful!
If you presented with an option to choose your recipient's mobile service provider, please select it. SMS delivery is going to be faster and almost guaranteed.
If you specified return email and your text message did not reach the destination, try send it again without the reply option.
In some cases it can take some time for a text message to be delivered.
Some mobile operators may charge the recipient small fees for receiving text messages.
Privacy and security
If you're worried about privacy, don't. Opentextingonline.com does not sell, trade or rent individual personal information to third parties.
We employ strong security measures to protect the data we collect against unauthorized access.
We have also put safeguards in place to ensure that users don't abuse our service.
Spam messages are blocked automatically.
The IP address of each person who sends texts from the website or by using the mobile app is recorded.
Users who receive unwanted texts from individuals using the service should contact us. We will take swift action.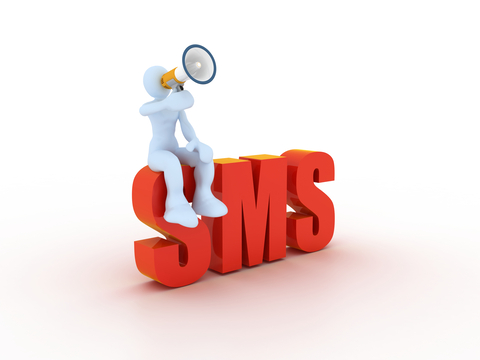 Comments (Temporarily closed)374
Remember, comments are public. If you want to send us a private message, please use contact form.
You should:
Be polite. It never hurts to be nice, and you'll be much more likely to get a useful response when you're civil.
Be genuine. You can use your real name or a comfortable pseudonym--just act like yourself. Don't hate or imitate.
Have fun. Put on your comfy pants, and make yourself at home.
Think, then speak. We like people who are curious, eager, and creative. Have a comment? Got a question? Post it. Someone else is wondering the very same thing.
You should not:
Use inappropriate language or provide links/trackbacks.
Defame an individual or group, or violate any trademarks or copyrighted material.
Upload or link to viruses or other malicious code.
Encourage or advocate illegal activity or propose illegal activity.
Violate the privacy of others.
Promote commercial services or products.
Comments without an explanation like "doesn't work" will be deleted.
admin

Ok, tell us how bad we are and how this is the worst app ever... 😉

this app is the best ever 👍👍👍

Hi admin I had just tested it and the respond was not satisfied I mean like I am not satisfied with your service actually my messages aren't being delivered actually I tried all the instructions given and even the terms but all in vain Please fix.

it is great i can text my famly and bissneses and them not know who it Is like brooks grease survice is a famliy bisnes and i text them

this app is ok i would like it to be faster and to let people change our name on their phone👍👍❤️❤️❤️ five stars tho

Aaniya Swain

|

19 days ago

Your Texting online app is great i can text any of my family members with just internet that awesome.

Great online app, works as advertised

This is an amazing texting app and it's easy to use, all for FREE!

Great app no bugs fast sms, and its free. but this is the worst app ever

Firstname Lastname

|

23 days ago

Thanks for the free texts :)

well u are not when im at school u let me contact my mom and dad witch is good couse there might be an emergencey and i can realy fastly text them

So what does it look like on the other end to the person you're texting? Is the number the same Everytime?

I used your app for the first time yesterday and it worked great!! Thanks, guys!

If I hit send and don't see a speech bubble with the text does that mean it has failed?

I saved the conversation but the last message I sent won't load. How do I know if it was sent?

So, this was a freaking godsend until suddenly i cant send anything anymore. I love you guys cause this is the ONE website that actually works, but it seems you have a crucial issue to fix as it seems im not the only one with problems

Why all of a sudden have my texts stopped going thru to person I've been chatting with most of the morning?

sent a text but "Your recipient's provider rejected the message. That's all we know." was what i got back. I tried two different numbers. I sent to email and phone...nothing!

omg best ever no payment its free i have had no trouble just the best thing ever i have told all my friends this is what i use 👍👍👍👍👍👍❤️💯😀

This work pretty good only I wish I would let me see my text history

You should see a little wording saying "Save conversation" It should let you see it

It does have an option to save conversation

I am in the UK, and have just sent a txt to my son in the USA. Is there a way of viewing a "history" of our exchange of txts?!

How are we sure it was sent? But anyways I love how easy this site is 🎶

From this end, yes. However, the person you're texting may have limits on their account. They could also be charged for getting the texts, depending on their provider.

If I texted someone from a computer, would it show somehow on their phone or something?

can we receive texts back?

how do you text your boyfriend on this app

App works great, just wondering if we can use our number and name when sending?

Just sign your name at the bottom of the text

Thank you for a trully amazing service. It helped me out of a bad relationship and from making a choice I would of regretted later. I appreciate it.

I'd wish there's a dedicated page to see our text history.... And I also want to know how it appears for the receiver of the message, apparently my country numbers aren't working at the moment

I too would like to view a txt history, please,

For text history you can use your email. Its not great but can be okay.

I use this to text my gf while I don't have access to a phone but I do a computer. Very useful and efficient! Thanks

how do you know if someone text you back.

would like to know as well bella!

Bella Holcomb

|

1 month ago

It is the best texting app in the usa

the worst i had was subway sufer that app is is terrible

subway surfer used to be lit but then it got boring

well it my first time on this app and i think it will be fun?

Amazing given the fact this was my only hope

Carrie lee pollock

|

1 month ago

hi im new can u just send anyone a message like my friend has an i phone and im on a school computer so will it work pls respond

Hello Carrie! Yes, our platform works on any mobile or non-mobile devices!

It works. it is perfect. LOL! lol! lOL! 💯

Cheater eli

|

1 month ago

Perfect, worked for me

Thank you for existing and making this a possibility. I choose not to have data as means of protest. So you help me express my speech.

Flutter dev

|

1 month ago

Hi I am a flutter developer. I would like to make an app that let's people text through my app and then through your website. this will be a free app but I am willing to pay to go through you website

it was working for a while, but now anytime i send a message it won't show up on the screen. It says it sent but i don't see it and i don't get any responses. Obviously it's not sending.

Hello Heather! Maybe you have the "receive by email" option on?

Perfect for those of us whose phones aren't that smart

Overall I love the concept, I sometimes use this to send texts for work and receive the reply's on my work email because I don't necessarily want to give out my personal phone #, unfortunately for many numbers the recipient's provider seems to reject the message :(

Lol, this is honestly a pretty cool app. Good work

I've tried copying and paste this site into block numbers setting and it won't let me paste or link this site on the that setting,

One more time: you need to use this website, not your phone to block texts. See "Block phone number" link on top of this page? Go there, enter your phone number and click "Block".

how do we see our saved chats

im wondering the same thing

Same question. Are the chats/txt even saved?

Fi Subscriber

|

1 month ago

I'm not receiving any messages from here. I'm on Google Fi, it seems to be a somewhat common problem

This online template doesn't have a phone number when a person sends a text through this site the recipient will see a text from opentextingonline with no number so how would you block this?

Go to "Block Phone Number" link in this website navigation menu.

Thank you for responding but unfortunately it didn't work lol I went into settings and tried to link this site in the block numbers setting and it won't let me type it in because there isn't a valid number. There has to be another way this could be done

yeah, the word limit can get frustrating but be happy it sends out messages. I know im happy about it.

is a good site, but i don't like the word limit

Not your momma

|

1 month ago

That's the SMS limit. MMS is a little different. Similar protocol issues. Anything you are used to seeing as "unlimited" is just your phone being nice and slicing or splicing messages together for you.

everyone get this app it's awesome it really works take my advice I love it I talk to by bf on it . ITS A GREAT APP THANK YOU APP CREATOR💯💯💯👍👍👍❤️

There seems like theres a limit on how many messages you can send

There is nothing wrong its a good website👍💯❤️

How does it work? Does the recipient also have to use this site? Or does he/she get the msg as a text to the phone

they get a text on their phone and u text them on the website

Rhonda Jones

|

1 month ago

Your a life saver, our car had a flat and my phone died had to try to reach hubby.. you got the message through.

So how did you text him? Did you have your computer on u?

thank you i guess even tho is don't work sometimes but thank you

sajan rishidev

|

1 month ago

my country is not currently work why... Nepal

man I love this app I use it every day to text my brother thank you designers

Tested this on my phone. I was able to send some texts but now all a sudden it's not sending any more texts. I have unlimited data on Verizon. What's goin on?

What dose Your recipient's provider rejected the message. That's all we know. Mean??

My country its not working "Kosovo"

this app is awesome but the thing is I don't get is when it says "Your recipient's provider rejected the message. That's all we know." can sum1 help me with that

Either you got blocked, or their phone provider doesn't accept texts from websites like this. Try a different site.

So when that happens there is no chance they could see the message eventhough it shows up on the screen as though it were sent?

For some reason it is not sending texts now. I have my VPN on and am using Chrome. this is for work but i don't believe any system changes have occurred. Any thoughts?

Nevermind :-) I figured it out. thank you for the service.

this is not bad its good🙂🙂🙂

its blocked on my cromebook

get a free vpn to run alongside

This is not a terrible app but not an amazing app

Could do better with a login, security, and allowing the user to keep records of messages

Da faq it work i can troll my friend who created this is genius. I have question can i add my number and get messages form google?

I app-solutly love this app 😀👍

the app will not send my messages through can someone help me please

Komane WatiraYT

|

1 month ago

y doesn't the responses show up for me

I LOVE THIS APP i message my friend and mom at school:)😊

is good when you have broken SIM slot

okay i just got on here but when i get to no this app i will tell you people

keeps saying lost your connection reload your page but other wise its a good app

I would like to know why this does not work on Vodafone in New Zealand, it says it works everywhere but don't txt to that network, if anyone can help would be nice thanks

i would help you but my bf said he cant get it on his phone so i need help to

Heidi Holt

|

2 months ago

with what

I think your bf is trying to get our of having to respond. This isnt even an app. It's a website. No need to download anything you just open the browser and click Sorry for the headsup! My husband does the same thing when he wants out of something. Which is ALL OF THE TIME!

forgot my phone at home and with this can stay connected..perfect🙂

this isnt the worst app ever but like the messages send but the person replys fast and it takes a while to show i know this because i tried from my sisters phone

It's a free service

|

2 months ago

maybe get a proper mobile?

I love this app because I don't have a phone and I can text my friends so I don't see why people hate this app

This is not a good app, I have not gotten a reply yet

blake bellinger

|

2 months ago

the person your texting doesn't want to talk to you

Sorry i can't say its the worst app ever because i think its easy to use and very efficient , i like not having to start an account this isn't a complaint at all, thank you so much

worst this is the best app ever I love it thank you so much for creating this

hi! Ive been receiving anonymous texts from this app. Is there any way to know where they are from?

So, it says it's from the app? NOOOO

I also received a very weird message, and would like to know the same

Read the website to get your answer. You're welcome.

Nevermind. I am so dumb. I can't learn to read. I had to read the website to answer my own question. I am too lazy to read to see the answer.

Greetings from Serbia, Kragujevac, I tried SMS, it works nicely, I accidentally found your site, I'm just interested, I can see it can be sent, but can that user respond

Dividable_TombYT

|

2 months ago

texted my self a google meet to computer from my phone XD

can I send to short text code addresses, rather than full phone number?

it's ok but when I text it say reloading

Kimberly Reyes

|

2 months ago

its not bad just that i need to save my messages

whenever someone sends back a number it gave a option that says send message

sorry i meant to say message not number 🙃

Anon for now

|

2 months ago

I received a text message with this site link in it and so I clicked it of course, to see the actual site to figure out how to answer or get more information on who the text came from, but I do not see a way to do either thing. Also, when I replied to the text, it brought up an email form on my phone, so the response went via email to this site I guess? I am really confused on how to use this site and see to whom I replied to in the text. Can someone fill in the blanks for me please? Thanks.

Anon for now

|

1 month ago

Nevermind I saw the information on the website. I wasn't aware it was a FAQ. I shouldn't be clueless but I am.

Great app new payphone itll figuer

Either add a field where we can enter a subject line, or do not include " no subject / " in the SMS. Seems obvious, so this service must be quite new. Thanks, regardless!

It seems you should be able to allow customization of who the text appears to be "From:" on the recipients phone. Add your website to the tail of the msg, if you must.

takes a long time to get messages back is this just me?

they just don wanna answer u lol

Can you get a delivered note

awesome application! I don't have a phone yet, been in prison for 12 years just got out. I can keep in contact with love ones.

GOOD APP! IT'S HELPED SINCE MY PHONE BROKE

The app helps great my dads away till friday and i get to text him and my mom

Perfect worker super well but after you send message make sure not to refresh or leave page ❤️💯💯💯💯

I love this website it makes it so much easier to text my mom from school

I don't have a phone number so if the person I send a message to gets if do they just have to reply like they would a normal SMS and if so when will I get the reply they aent.

Does anyone know approx. how long it takes for a reply to show up on the page, or if email replies are quicker? The message sent out okay. Just taking long on the reply.

1 - 2 minutes. The same for email replies.

It took my reply about 1-2 min just like it says

I try sending msg on my mobile number, my service provided is not listed so try "i don't know the provided" i got a reply after 13 mints "Your recipient's provider rejected the message. That's all we know."

Tested on my number. Got the message right away but when I reply nothing seems to happen for a long while. Tried refreshing and still nothing. Sent about five replies at least, and randomly, after a long while received two of those replies back here.

I sent a message to my friend from my laptop and she says she got sent a link as well as the message. I don't see anyone else saying anything about this-

It shows that SmS sent but I'm not getting the text I'm just trying on my own number and failed many attempts did try everything but nothing What to do

App frequently needs to be refreshed, then re-enter phone number each time, then enter text & click send to make text disappear, then if text does "send" get no, or blank, reply, then app bulk loads entire thread randomly. None of that is advertised, but thank goodness I can struggle to send and receive a simple text. Good job.

i tried it sent 2 messages and waited 10 minutes and not 1 message got through .. as far as i am concerned it does not work and is not good

I can not get a reply at all try working on that ok?

I'm a school teacher, and don't like sending information from my personal phone. Thanks.

I'm trying to send a message, but every time I click the button, the text in the box disappears and nothing happens. The phone number is still there, but it looks like nothing got sent.

I don't know.. Everything works for me.

Will the person I'm trying to text receive the message even if they don't reply

I used your app to send a text and then tried it on myself. Very good! Thank you for this service. It made it to my phone in less than a minute. Will recommend to all!

Best txt service online ...would highly recommend it ...easy to use and fast ...and you can get any replys .....

Famous queen

|

3 months ago

So far so good

How do you Rinse and repeat after sending a message?

Tried sending to myself first and nothing came through

Same for me, does not work.

same doesnt work for me either

Same here, I just tried it and its 5 mins now and I didnt receive the test on my phone. Why does it work for some and some not?

used this a few times and so far so good 👍

How did you do it then because it's not working for me

Great great great I'm sharing on every social media

Be real careful, you can still be tracked!!!!!

Your phone number still comes through when you are trying to get through from a number that has you blocked

hope you can add china to the list :( I want to make sure if these people are real

Sharon Browder

|

3 months ago

Another comment I strongly agree with... text READ response. This feature would make this the perfect online texting app!

Sharon Browder

|

3 months ago

So far so good!

I absolutely love your app!! Great job!!! Easy to use, the only app that I was able to just go online and right away actually send a text and it went through. Thank you!!!

This works for me. I can talk to people when necessary.

I totally agree with you! I sent a comment too. Maybeitll become a feature if enough people ask for it!

DARK CHOCHALIT

|

3 months ago

it works just hep it go faster and make a read feature

This website is great but maybe you can make into a app?

I sent a text message to myself and I still haven't received it

Stealthy Badger

|

3 months ago

Thank you!!! I LOVE it!!!

İt's working thank you for your website 🤗

Actually ur app is easy to use and is very good thank u

This app is great even for kids one useful thing I used it for was to stay in touch with my dad while he was gone

Messages don't always get delivered

Hi. It's a really cool website that I just discovefed , but is there any way we can know if the message is delivered or received?

I was having a problem with Message Notifications (SMS) Sounds not working. This was an excellent tool that made it possible to resolve the issue.

can you make that you can facetime

"Your recipient's provider rejected the message. That's all we know" What could be the reason for this?

An excellent app that I make use of, often! I received a connection interrupted error today and the relevant part is that there was a typo in the "Reload" error message. I think that it was "Reolad".

Thank you! We'll fix it ASAP.

So on the 5th message, it stopped sending messages. It doesn't let me see what I sent, I'm guessing it just didn't since I didn't get a reply.

Its a good app but some message are ot recieved at all since i only got one sms recievd the rest.. They not recieved

I don't like how when I text someone it looks super strange and they don't understand it

i like it, except that every time your computer turns off you restart

Isnt that what a computer is supposed to do when it restarts bruh?

I think it restarts the convo

This have any app to download is so annoying to access to the web

https://play.google.com/store/apps/details?id=com.opentextingonline.textapp

How do u see the what they said when they reply back

Scroll down lol I was the same at first

could use improvement but not bad

when are you gonna have a dot mobie site free of the video so it can run smoother via cell phone?

When i send SMS then show,your SMS is on the way but how to know? Otherwise it is best SMS sending site.....👍❤️

Premo wilson

|

3 months ago

Works great single gals hit me up 20 n up plz lol imjp

This is working great. Very appreciated! Thank you

i tried to send one to my own number and i don't receive anything? works for everything else

maybe it was because vodafone and sky are't listed : / it worked from me texting my american friend, just not any number from the UK : ) great app you got : p

Just sent 4 messages to 4 different numbers. They all said your recipient's provider rejected the message that is all we know. This system has NEVER sent a message successfully for me??????

no name,sorry

|

3 months ago

WHAT DO YOU MEAN this is the best!i ask someone and they said they saw it thank you soooo much i got my phone taken away and this helped a lot

I just got this app and a completely unfamiliar number keeps popping up and not allowing me to delete it, so I can't even get to the point where I can try this.

KyJamorra Holsey

|

3 months ago

On other short notice I like the app because it works online (of course) because I send messages where ever & when ever I want . But can you guys please update and fix the bug? My messages send very slow and the people I try to message usually get the message withen 24 hours

KyJamorra Holsey

|

3 months ago

Yeah , it takes for ever to send the message when im on data and Wi-Fi but mostly works on Wi-Fi , if you was gonna make an online texting app and but before entering the website online worldwide dont lie because it said " works with no data but with free service " 🤦😪

None of ur business

|

3 months ago

tried this app but when i left turned off my phone this thing logged me out and I lost all my photos videos and texts sent to me 😞

Your business

|

3 months ago

Press save conversation before closing page

Michael Scott

|

3 months ago

I tried texting to myself It worked I love this

Micheal Scott

|

3 months ago

I tried texting myself. It worked. I love this. (Punctuation is important)

Janiyah Sudor

|

3 months ago

i tried texting my long lost dad who was not there on my birth day and i text him but it takes a long time to reply bt the next day i heard from him

Maybe make it known you cant use profanity and send a message... I was trying to figure out why my messages werent saying and it was due to saying $hit

i love this app i been trying to find a texting app and i found this now i am happy think you

It is great I can text my friends witch I have wanted for Long time 😉

This is really good at sending and all but I'm not receiving the replies, I'm trying to use it to send myself some photos because I'm having trouble emailing them and such so I'm literally texting them from my phone right next to me to my laptop on her and I'm not receiving them

Why wouldn't you just plug the phone into the laptop and copy/paste the photos using the file manager?

I can't tell if this person has gotten my message or not but other than that I think this is a wonderful site and you've done a great job

Thank you!!! Now this works for me I hope it does in future too. 😘 Please make it working! ❤❤

katie snyder

|

4 months ago

it works great just need more teens to text i get bored

Seems like you have to enter the number for each text, and it doesn't separate conversations with different people. Am I doing something wrong?

Phil Jones

|

4 months ago

I think it went through.... if so you are the best one of these. Put up a donate link.

I send a text! Thankyou❤️❤️ Now hope they got it.

it actually works ad i got my message replyed to from the right person

What the sender number looks like when receiving the message?

I just got a text from someone I had blocked on my phone and it does not show their number nor their name. What I see is "sms@" as the sender and the message the person sent me. Nothing else.

how will I se if I havea reply message

WOAH. Got my message sent in less than a second

How recipient saw the message - what does the sender number looks like?

I just got a text from someone I had blocked on my phone and it does not show their number nor their name. What I see is "sms@" and the website address as the sender and the message the person sent me. Nothing else.

Don't know if my recipient got the text...

Is there a way to know who messaged you?

You can just see the number that is shown on top of the message that was sent to you🙂🙂🙂

Thanks for the good free service! It takes SLIGHTLY longer than just a normal text, but how great! Thanks!!!

megan cash

|

4 months ago

its really cool cause its free

WOW not sure really my recipient hasn't said anything back still waiting for response😊😊

this is not working for me but when i got on this app on a chrome book it worked good

I am trying for the first time

Your site is great. After searching for hours i came across it thank you it helped alot

Hmm, Pretty good website. 👍

Can't speak for other areas, but I am using this in Canada, it worked, was fast, and I cannot complain for a free service. 5 stars. You are gods.

It worked when I tried to text my iPhone, but when I tried to text an Android phone it did not work. Is this a error or what?

The same thing keeps happening to me.

Do you use the same carrier on both phones? Are you trying to send text or images?

what is the sender number (from opentextingonline) of the message you received on your iphone?

Works! Saved me the usual 10 minutes of headache emailing a small photo from my Windows PC to my Android phone just for texting it out to my wife!

Impressive

|

4 months ago

I like it, pretty sweet lil app.

This works great. Especially when my mom takes my phone and I want to text my girlfriend

lillie colford

|

4 months ago

wow i think this works! its great!

SiriKeller

|

4 months ago

Really great service. Works perfectly for me. Good stuff.

What I thought it wouldn't work but when I sent a message to my phone it actually works wooooow 👍👍👍👍👍👍👍👍👍👍👍👍👍✊🏽✊🏽✊🏽✊🏽✊🏽✊🏽✊🏽✊🏽✊🏽🤟🏻🤟🏻🤟🏻🤟🏻🤟🏻🤟🏻🤟🏻🤟🏻🤟🏻🤟🏻🤟🏻🤟🏻🤟🏻🤟🏻🤟🏻🤟🏻🤟🏻🤘🏻🤘🏻🤘🏻🤘🏻🤘🏻🤘🏻🤘🏻🤘🏻

Hi, it takes long and I'm not patient 😒😒😒

WOW!!!!! This worked for absolutely freeee I'm Shook

Happy text

|

4 months ago

Thank you for the great website!

It worked, and the reply came throughout after a minute. 🙂

Russia does not seem to work

I feel it has the potential to be great. But I just tried it and a message came back that the provider did not accept my brief message. I'm guess it thinks its some type of spam or advertisement. How do we get through this? Thanks and good luck!

OK this is from the original poster. The message above was sent to my girlfriend simply asking her to bring some soda home. After sending the msg, a notification came here saying that the provider refused the message (as stated above), However, when she returned home a few minutes ago, she said she did receive my text. So it does work!!! Awesome!

What is the sender number (from opentextingonline) of the message she received ?

kaylle navaro

|

4 months ago

i agree

Only worked for me if I had the replies come to my email. Kinda slow. But It gets messages through.

It worked. Slow... but I mean it works when you wanna send a text from your computer lol.

Kaidenpabon

|

5 months ago

Do you know what will make it even more better if you let us get a car to like FaceTime😕

Kaidenpabon

|

5 months ago

I love this app it's so good because I'm a kid and my mom won't let me have messenger kids well she doesn't have time to sign in so this is a great app I love it

How are we suppost to see if our friends are texting is and we swiped the app off from storage?

how m i supposed to know the text was sent/received/and/or read?

Hi my friend was able to send himself a test message and it worked fine. For Australia you can only select carriers of Telstra or Optus so what if the person is on Vodaphone then I guess you can't send a message.

Hi I just sent the link to my friend and he sent himself a test message and he was able to receive it so that was good.

Your recipient's provider rejected the message. That's all we know. I think I'll have to make my own application with python selenium on each existing sms gate. But still thanks that you've tried, it must be a hard work to check if the operators have changed their pages etc

Mary Glenn

|

5 months ago

I think its great easy no forms to fill out just put the number your text and send so it's the best I've used so far..

sandra dana

|

5 months ago

i only wish u had a way to check the status of the messge after sending it works great!

im not recieving a response...

Don't work and i'm in Sri Lanka. Telco is Dialog

This is a good app only thing the prom is it takes to long to send but it's a fine app good job whoever made the app

does it work and can you see the replies 😐

it works perfectly bitieeeeee😀😀😀😀😀😀😷

where does the reply come in?

i a m a d a n c e r

|

5 months ago

It should come into the phone number entered in the box. It worked for me earlier, it didnt work just now, it may just be that their servers are having trouble because of all the traffic due of corona

Don't work and i'm in the UK

i like the app good job for the app make another app😏

I'm impressed. Thanks guys.

txunamy ortiz

|

5 months ago

i love this app it works great

This only sends messages when it wants too. It only works 25 percent of the time

surrie bell

|

5 months ago

this app works perfectly for me i love it 🙂❤️

Uhm, I tried texting a friend, and this was what I got in response - it didn't even translate in Google Translate ; 䤿‿眿愿猿‿樿甿猿琿‿愿房漿甿琿‿琿漿‿猿愿礿‿眿栿漿‿椿猿‿琿栿椿猿‿㷘˞਍ IDK what that was for?

Nothing extraordinary, just a message from aliens 👽

ya girl queen E

|

5 months ago

brah aliens aint real

txunamy ortiz

|

4 months ago

aliens are not real

Billy B Brown

|

4 months ago

You reap what you sow, mate. OY!

I dont wanna say my

|

3 months ago

Your so right

hello. italian provider fastweb does not appear in your list...

I haven't gotten a reply to help me with my issue. I cannot access a past coversation. What do I do???

If you did not save the conversation, I am afraid it is gone. This is not a phone this is a website. You need to click "Save conversation".

Umm.... Why can I not access a past message

i a m a d a n c e r

|

5 months ago

Did you save the conversation? It is not like a phone, if u havemt saved the conversation, you cant acess it later. Sorry.

Thank you for being prompt with helping me solve my issue. All is well.

Works great, thanks for providing this. Question: One of the tips says "If you know your recipient mobile service provider, please select it. SMS delivery is going to be faster and almost guaranteed." But I don't see anywhere I can select a service provider. Nonetheless, it worked for me. I'm just testing my own phone.

Thank you for pointing this out. We changed the wording.

im fr texting from a fire stick lmao

Is a number provided to the user for placing SMS texts?

I believ an email is provided to the recipeient

Hi I just started and it looks good 🙂

Where are u adding Uganda to the countries that can receive atex from this site?

john watts

|

5 months ago

looks good

Mary Glenn

|

5 months ago

I like this site you can get on do what u need without all the bs filling out your personal information, its quick easy and don't cost anything..

I saved a conversation, but my page refreshed and I can't figure out how to get back to it. Any tips?

Click "load saved conversation".

I'm not seeing that though, did I not save it right?

Yea, looks like it. Plus, if you open the app in "incognito" window, nothing is guaranteed. Try to send a message to yourself and click "save conversation". The link should disappear. Then refresh the page and see if you have the "load" option.

I was disappointed, my texts went through but the direct response did not. I had to toggle back and from this platform to send a text and my email to receive/read the response. So it was 50/50 on the grading scale.

You need to wait about a minute for your response to arrive. This is not a phone, this is a website. So just be patient.

thats sad I love this app thingy 💯🖐️😷

Not working in UK, Tried twice

Im in uk and works fine for me 👍

Thanks and I love you more

It's a great app it's amazing actually ☺️

An excellent app that works well. I notice that selecting USA does not work for Canadian #s, although we share country code 001. Am wondering if Canada can be bumped up to the top with USA and UK. Or, suggestion, automatic jump to top based on geolocation from incoming IP?

Done. Don't forget to refresh your browser cache.